Fire Detection Using Deep Learning
Keywords:
Fire accidents, Fire detection, Surveillance video, Machine learning, Deep Learning, Transfer Learning.
Abstract
From sprawling urbans to dense jungles, fire accidents pose a major threat to the world. These could be prevented by deploying fire detection systems, but the prohibitive cost, false alarms, need for dedicated infrastructure, and the overall lack of robustness of the present hardware and software-based detection systems have served as roadblocks in this direction. In this work, we endeavor to make a stride towards detection of fire in videos using Deep learning. Deep learning is an emerging concept based on artificial neural networks and has achieved exceptional results in various fields including computer vision. We plan to overcome the shortcomings of the present systems and provide an accurate and precise system to detect fires as early as possible and capable of working in various environments thereby saving innumerable lives and resources.
Downloads
Download data is not yet available.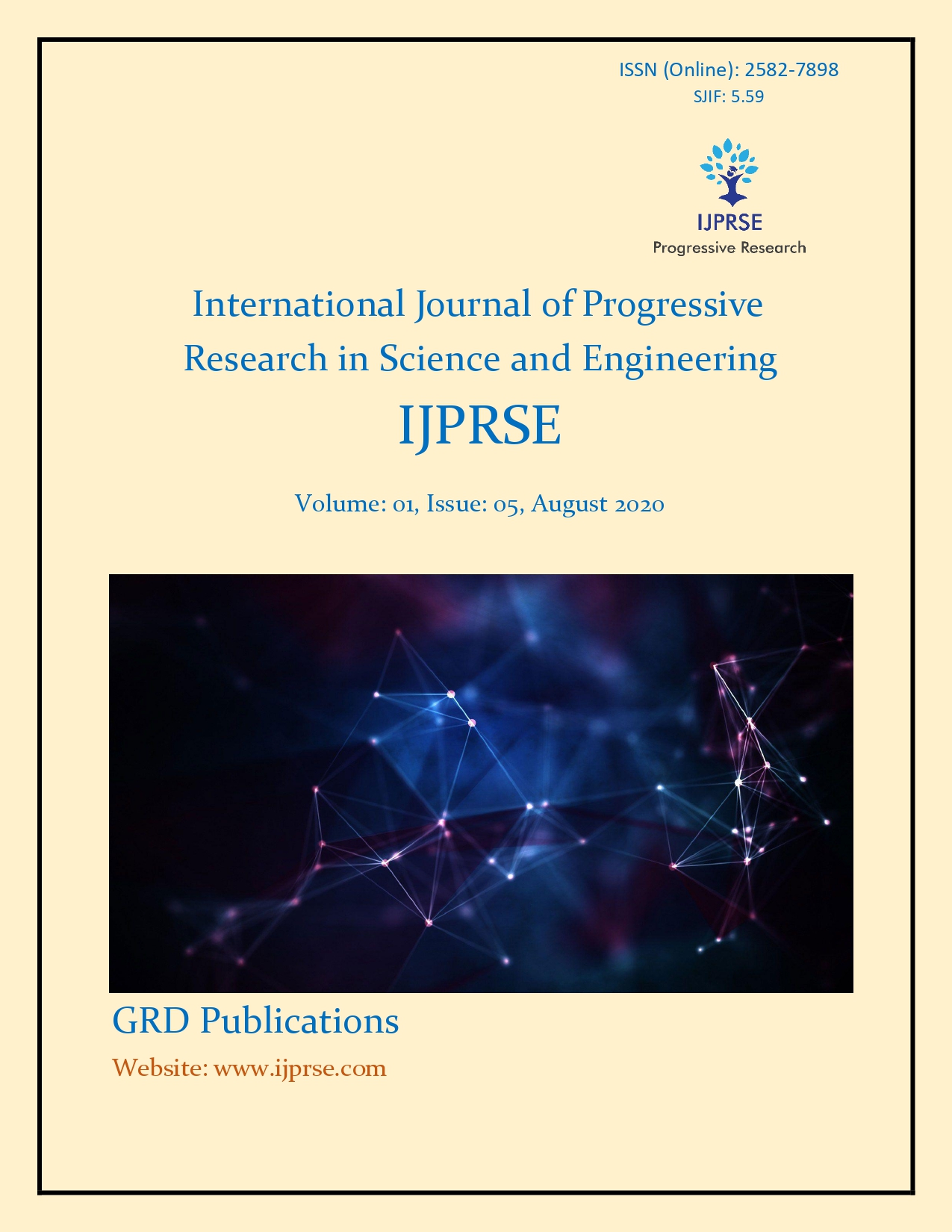 Downloads
How to Cite
Chetan Kumar, Suhas G, Abhishek B S, Digvijay Gowda K A, & Prajwal R. (2020). Fire Detection Using Deep Learning . International Journal of Progressive Research in Science and Engineering, 1(5), 1–5. Retrieved from https://journal.ijprse.com/index.php/ijprse/article/view/141
License
Copyright (c) 2020 Chetan Kumar, Suhas G, Abhishek B S, Digvijay Gowda K A, Prajwal R
This work is licensed under a Creative Commons Attribution-NonCommercial 4.0 International License.