Li-Fi Based High Speed and Secured Data Transfer using MATLAB
Keywords:
- Li-Fi, LED (Light Emitting Diode), Visible Light Communication, Photo Detector
Abstract
Li-Fi is one of the wireless technologies which uses visible light for communication. The objective of this paper is to objectify the methodologies to transmit and receive three types of data using Li-Fi: Audio, Text and Image between two devices. The information to be transmitted is converted in to binary data using embedded MATLAB algorithm. LASER diode is utilized as a Li-Fi transmitter and solar panel is utilized as a Li-Fi receiver. The data to be transmitted in Li-Fi is encoded in several bit-streams by flickers of the LED which vary at high-speed and the received bit-streams are decoded by photo detectors such as LDR or Solar panel. It is accomplished by binary transmission of data through LED, where '0' is the LED in 'OFF-state' and '1' is the LED in 'ON-state'. Transmitted data is compressed to increase the speed of transmission using Compression algorithms.
Downloads
Download data is not yet available.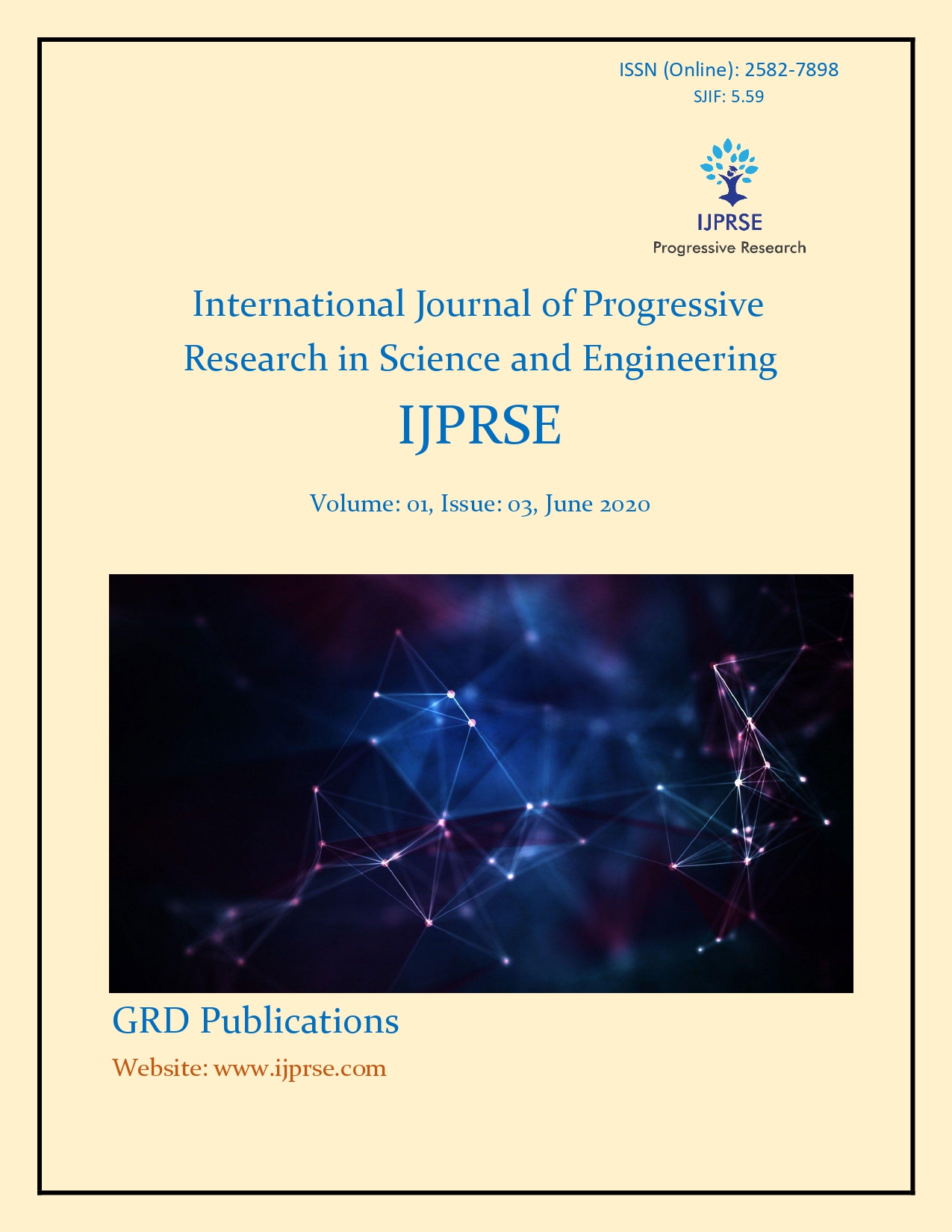 Downloads
How to Cite
N, R. ., Suma V Shetty, J, R. ., Rohith N, & Srinivas V. (2020). Li-Fi Based High Speed and Secured Data Transfer using MATLAB. International Journal of Progressive Research in Science and Engineering, 1(3), 1–6. Retrieved from https://journal.ijprse.com/index.php/ijprse/article/view/31
License
Copyright (c) 2020 Rakesh N, Suma V Shetty , Rahul J, Rohith N, Srinivas V
This work is licensed under a Creative Commons Attribution-NonCommercial 4.0 International License.