Disease Symptoms Prediction Application
Keywords:
Disease Prediction, Machine Learning, Symptoms, Prediction System.
Abstract
People nowadays suffer from various diseases due to the environment and their lifestyle choices. As a result, predicting disease at an early stage becomes a critical responsibility. However, doctors find it challenging to make precise predictions based on symptoms. Predicting sickness accurately is the most challenging task. For the prevention and treatment of disease, accurate and timely investigation of any health-related problem is critical. In the case of a critical illness, the standard method of diagnosis may not be sufficient. The development of a Disease Symptoms Prediction Application based on machine learning (ML) algorithms for illness prediction can aid in a more accurate diagnosis than the current methods. Using Supervised machine learning techniques, we created a disease prediction system. The diagnosis system outputs the seriousness of disease that an individual may be suffering from based on the individual's symptoms, age, and gender. This application allows users to share their symptoms based on the disease chosen then it processes data to predict the disease. The system evaluates the symptoms provided by the user as input and gives the probability of the disease as an output Disease Prediction.
Downloads
Download data is not yet available.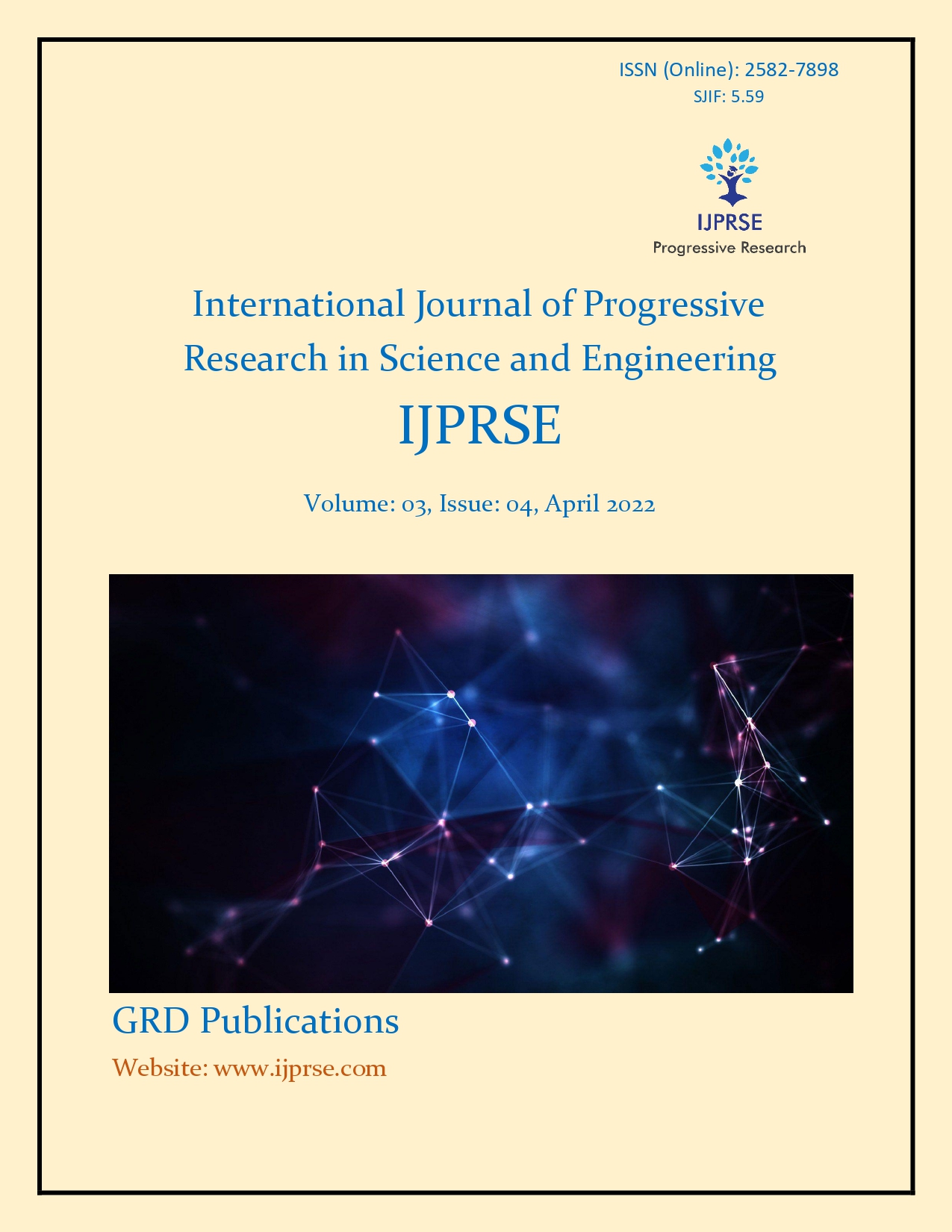 Downloads
How to Cite
Riya Hedaoo, Abhishek Chavhan, Roshan Bonde, Sudarshan Akare, & Mukta Wagh. (2022). Disease Symptoms Prediction Application. International Journal of Progressive Research in Science and Engineering, 3(04), 68–72. Retrieved from https://journal.ijprse.com/index.php/ijprse/article/view/535
License
Copyright (c) 2022 Riya Hedaoo, Abhishek Chavhan, Roshan Bonde, Sudarshan Akare, Mukta Wagh
This work is licensed under a Creative Commons Attribution-NonCommercial 4.0 International License.