IOT Based City Pollution Monitoring
Keywords:
IoT, Pollution Monitoring, MQTT protocol.
Abstract
In this paper, we will create an IOT-based City Pollution Monitoring System that will monitor Air Quality over a web server utilizing an ESP8266 Wi-Fi device, Google Firebase Real-time Database, and a React Application. The application will visualize data stored in a Firebase Real-time Database and display a certain number of different gases in the surrounding environment, indicating the number of dangerous gases such as CO2 present in the air. It will display the air quality in PPM (parts per million) on the webpage as "Fresh Air," "Poor Air," and "Danger Air" so that we can easily monitor it. This study presents an open platform for a Wi-Fi-enabled interior air quality monitoring and control system that may be built into a' smart building' structure. This system's comprehensive software and hardware design, as well as a Number of control experiments, are described. The suggested system uses the MQTT protocol to communicate over an existing Wi-Fi wireless network. It has the ability to monitor interior air quality as well as control an air purifier to regulate particulate matter concentrations. The usefulness of the proposed design is demonstrated by the experiment results in a real-world office setting.
Downloads
Download data is not yet available.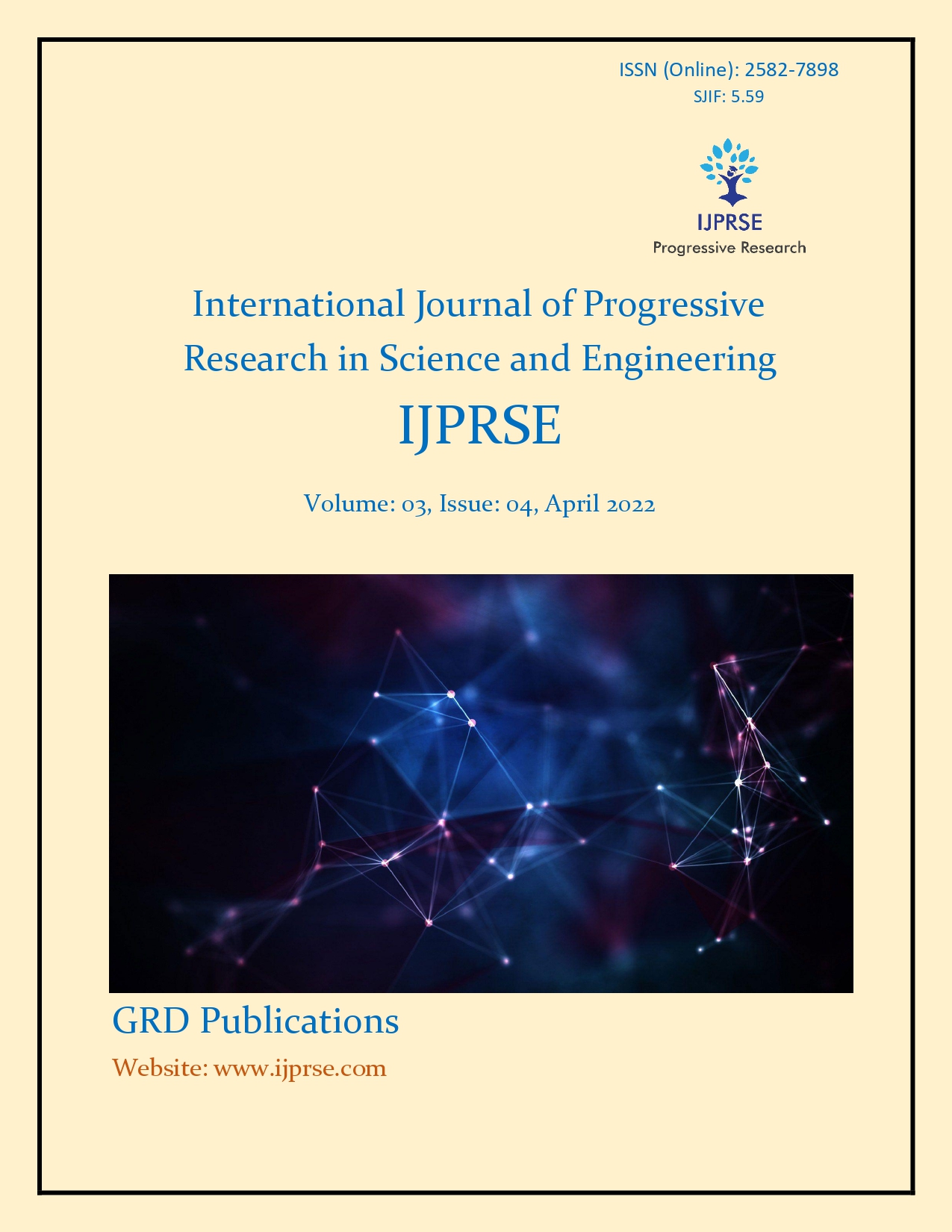 Downloads
How to Cite
Rohit S Jaiswal, Kalpesh N Ghorse, Rohit G Nage, Ravi J Pundage, Lokesh S Hiwase, & Madhura Garge. (2022). IOT Based City Pollution Monitoring. International Journal of Progressive Research in Science and Engineering, 3(04), 81–84. Retrieved from https://journal.ijprse.com/index.php/ijprse/article/view/538
License
Copyright (c) 2022 Rohit S Jaiswal , Kalpesh N Ghorse, Rohit G Nage, Ravi J Pundage, Lokesh S Hiwase, Madhura Garge
This work is licensed under a Creative Commons Attribution-NonCommercial 4.0 International License.