Soil Stabilization by Using Agricultural Plastic Waste
Keywords:
Soil stabilization, California Bearing ratio, Black cotton soil, Pepci drip lateral.
Abstract
Soil stabilization is a process which improves the physical properties of soil, such as increasing shear strength, bearing capacity etc. which can be done by use of controlled compaction or addition of suitable admixtures like cement, lime and waste materials like fly ash, phosphor gypsum etc. This new technique of soil stabilization can be effectively used to meet the challenges of society, to reduce the quantities of waste, producing useful material from non-useful waste materials. Plastic such as Pepci drip lateral is used to as a reinforcement to perform the CBR studies while mixing with soil for improving engineering performance of sub grade soil. Crushed plastic obtained from waste plastic were mixed randomly with the soil. A series of California Bearing Ratio (CBR) tests were carried out on randomly reinforced soil by varying percentage of crushed plastic with different proportions. Results of CBR tests demonstrated that inclusion of waste crushed plastic in soil with appropriate amounts improved strength and deformation behavior of sub grade soils substantially.
Downloads
Download data is not yet available.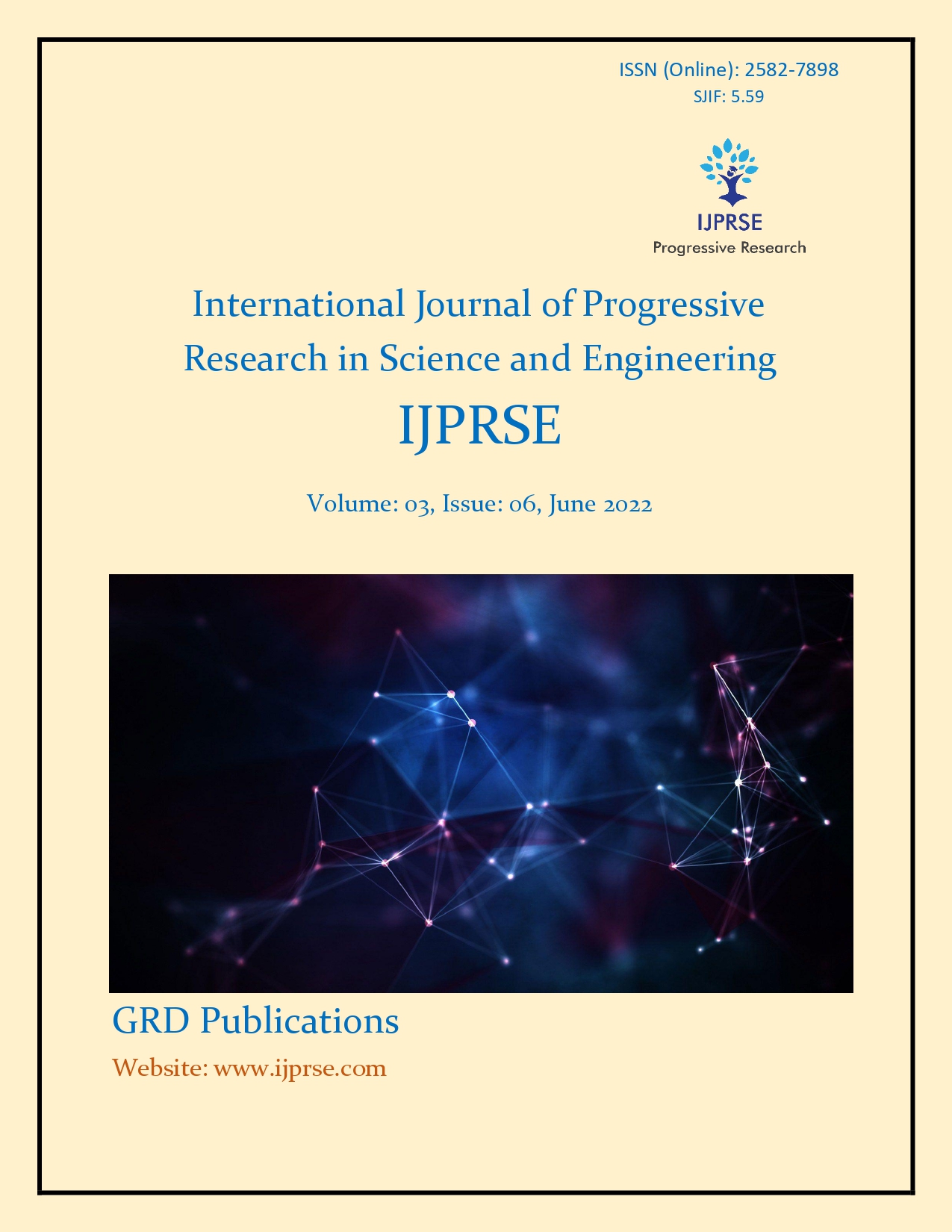 Downloads
How to Cite
Mohite B M, Sharma S R, Desai A A, Patil R S, Patil S R, & Kadam S V. (2022). Soil Stabilization by Using Agricultural Plastic Waste. International Journal of Progressive Research in Science and Engineering, 3(6), 137–139. Retrieved from https://journal.ijprse.com/index.php/ijprse/article/view/639
License
Copyright (c) 2022 Mohite B M, Sharma S R, Desai A A, Patil R S, Patil S R, Kadam S V
This work is licensed under a Creative Commons Attribution-NonCommercial 4.0 International License.