A Study on The SWM of Karsingsa Solid Waste Dumping Site of Arunachal Pradesh
Keywords:
Municipal solid waste, landfill leachate, ground water contamination, solid waste management, leachate characteristics.
Abstract
Leachate from landfills is known to contain contaminants unsafe for the environment. Consequently, leachate should be treated before it is released to the earth. Harmful materials from chaotic dumping site filtered out as leachate and dirty the groundwater that outcomes in adverse effects on the human wellbeing and condition. The board of this profoundly contaminant leachate is fundamental for evaluating the effect of municipal solid waste (MSW) landfills to guarantee least ecological effect. The point of this investigation is to survey the leachate qualities & leachate treatment methods for Karsingsa solid waste dumping site. The various types of characteristics of leachate were characterized as pH, colour and odour, turbidity, biochemical oxygen demand, dissolved oxygen, chemical oxygen demand, total dissolved solids, electrical conductivity etc. The adsorption method by activated charcoal and sand filter collectively was studied. It reduced the values of the contaminants of leachate.
Downloads
Download data is not yet available.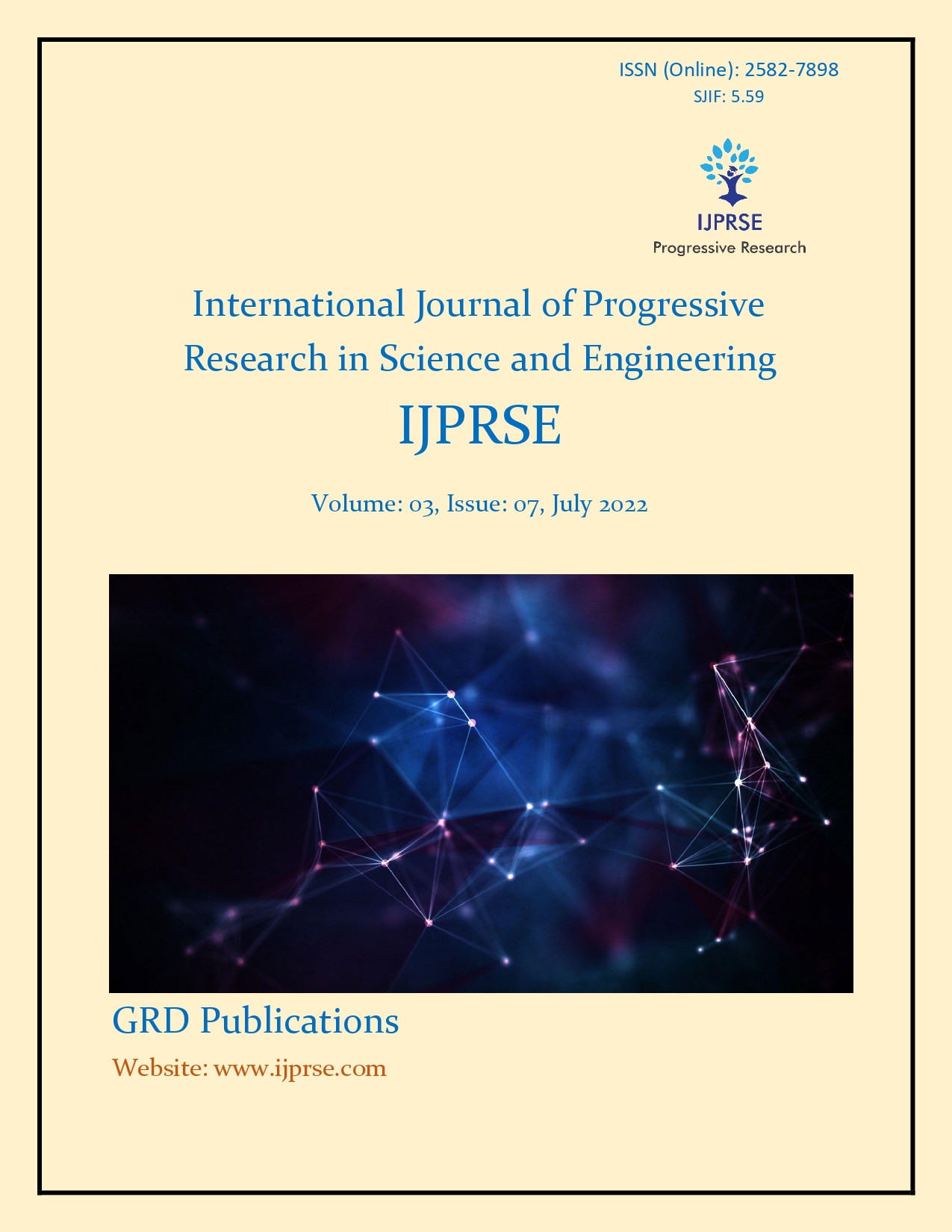 Downloads
How to Cite
Mudo Puming, & Mumsu L. (2022). A Study on The SWM of Karsingsa Solid Waste Dumping Site of Arunachal Pradesh. International Journal of Progressive Research in Science and Engineering, 3(07), 97–99. Retrieved from https://journal.ijprse.com/index.php/ijprse/article/view/670
License
Copyright (c) 2022 Mudo Puming, Mumsu L
This work is licensed under a Creative Commons Attribution-NonCommercial 4.0 International License.