Green Marketing and its Determinants in Food Industry
Keywords:
Green Marketing, Organic Food, Sustainable, Food Industry, Environment.
Abstract
Growing effects such as cardio metabolic diseases and lifestyle diseases due to unhealthy food products and marketing without focusing on the social causes and needs have led to a sense of need for green products and Green Marketing, though these diseases were mainly prevalent in high income countries (HICs) but they are also on the rise in Low Income countries. Top brands of fortune 500 sat high at producing highly processed unhealthy foods and thus making its availability high. Concept of green marketing a whole can be considered as promotion of organic or green products that leaves minimum negative footprint on humans and the environment, sustainable marketing can also be considered as a part of this concept, this study aims at understanding the consumer perception towards green value due to the rise in the environmental issues and health issues. The alarming rise of environmental issues related to emission of greenhouse gas can be also considered widely due to consumption of processed foods and red meats. The study includes the results of determinant in the food industry for green marketed products that is generated thru analysis of secondary data from research paper. The research as a whole represents the effects of green marketing on food industry and its determinants.
Downloads
Download data is not yet available.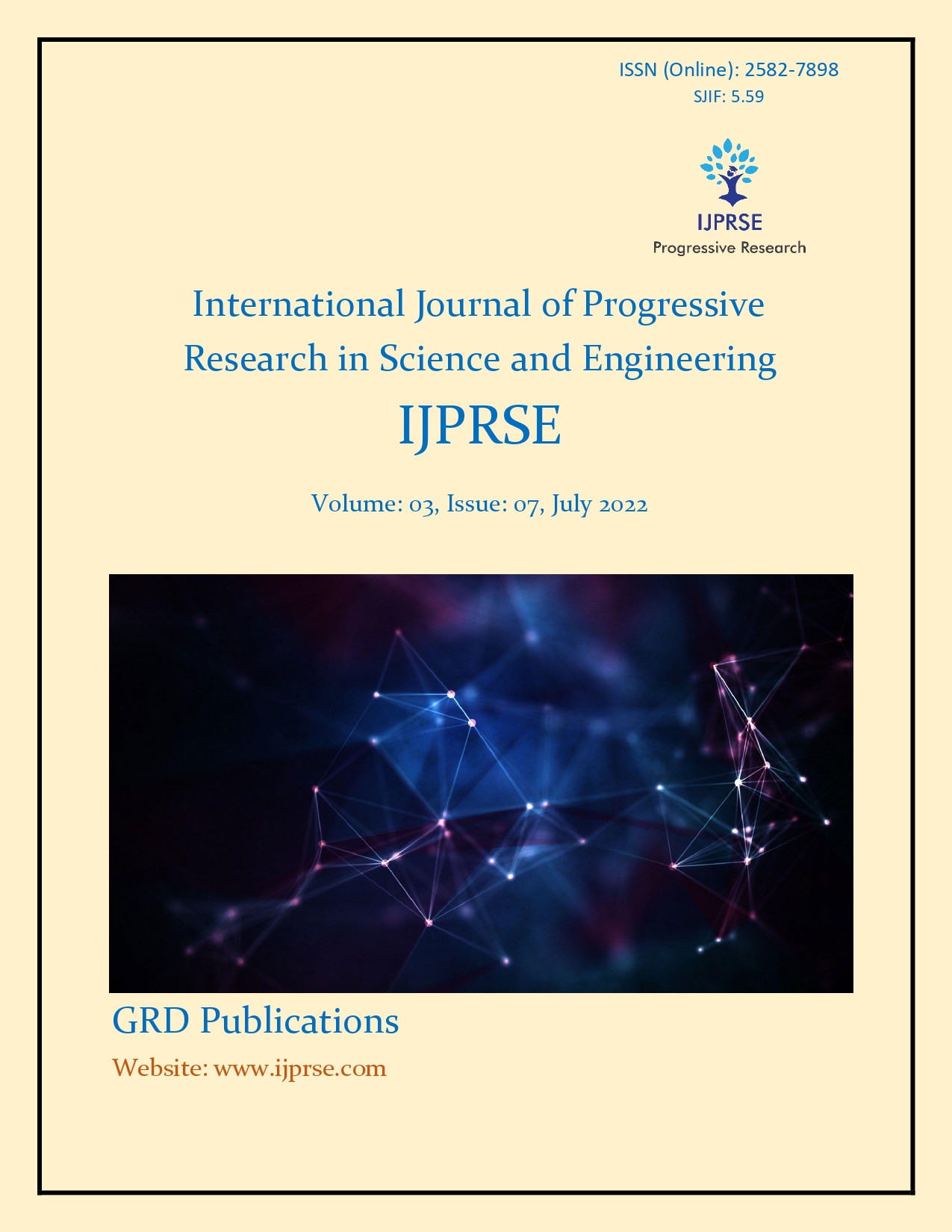 Downloads
How to Cite
Vysagh Venugopalan. (2022). Green Marketing and its Determinants in Food Industry . International Journal of Progressive Research in Science and Engineering, 3(07), 103–108. Retrieved from https://journal.ijprse.com/index.php/ijprse/article/view/672
License
Copyright (c) 2022 Vysagh Venugopalan
This work is licensed under a Creative Commons Attribution-NonCommercial 4.0 International License.