A Model for Improving Breast Cancer Diagnosis Using Ensemble Techniques
Keywords:
Pre-processing, breast cancer, Classification, Ensemble Techniques.
Abstract
Breast Cancer malignant growth is a sickness that explicitly influences ladies. Yet, it might likewise affect men, but at a lot more modest rate, as specialists have as of late made extraordinary accomplishments in the fields of early recognition and therapy of bosom disease to lessen the number of passings from the illness. Beforehand, it implied eliminating the full bosom, however, today these tasks are just acted in uncommon cases, as there are a great many medicines accessible. Systems of classification are designed to identify the risk factors for chronic renal disease. We present a strong model to concentrate on the effect of preprocessing and AI techniques for outfit issues in the conclusion of Breast Cancer sickness to address this difficulty. Preprocessing, highlight choice, gathering, and execution are the model's four stages. Anomalies and missing qualities are two issues that are managed during preprocessing. Groups utilize various classifiers. To reveal model execution for the finding of Breast Cancer sickness, two procedures were utilized. The results upheld the predominance of the proposed model over its partners.
Downloads
Download data is not yet available.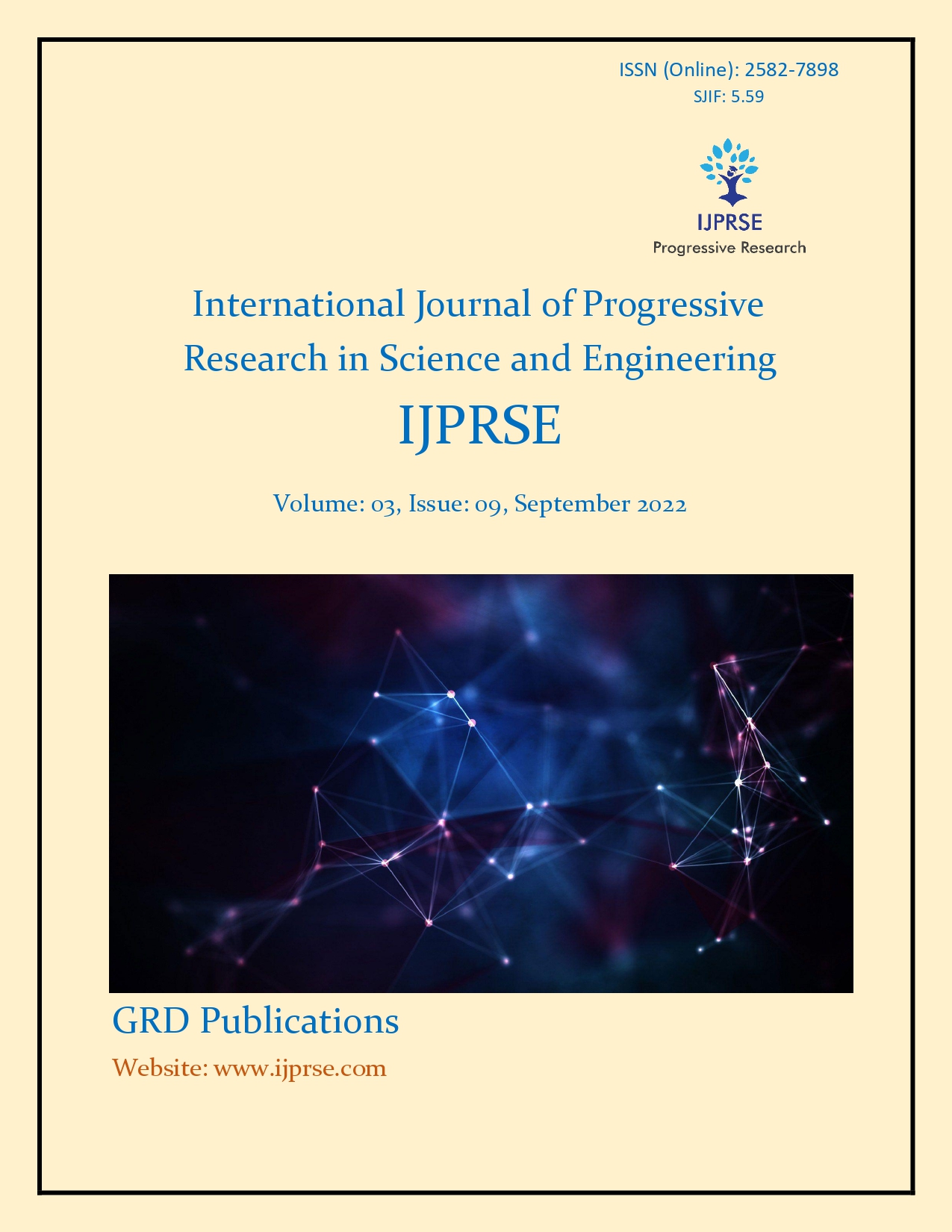 Downloads
How to Cite
Aseel Lafta Mousa, & Hassan ASadollahi. (2022). A Model for Improving Breast Cancer Diagnosis Using Ensemble Techniques . International Journal of Progressive Research in Science and Engineering, 3(09), 70–75. Retrieved from https://journal.ijprse.com/index.php/ijprse/article/view/714
License
Copyright (c) 2022 Aseel Lafta Mousa, Hassan ASadollahi
This work is licensed under a Creative Commons Attribution-NonCommercial 4.0 International License.