Smart City Hygiene Management using Android Application
Keywords:
Smart Dustbin, Smart Toilet, Cleanliness, GPS.
Abstract
The center of a town depends on its purification of Air, cleanliness of the roads and highways and overall it's close atmosphere. Moving towards our glorious goal of vision 2020 as a developed and prosperous nation, cleanliness is one of the biggest need. 'Swachh Bharat Abhiyan' being our motto the invention of 'Smart Toilet' and 'Smart Dustbin' are done. Folks living within the town have to be compelled to suffer from numerous causes if the cleanliness is not present. Totally different varieties of Diseases opened up. There are many garbage bins available and also there are many public toilets are being made by the government, but usually when people go out in some new places they don't have ideas about them or their locations. The method's design gathers such information as well as transmits it via a network of wireless type. This paper can be helpful to encourage the clean India project in majority. In future, it can show the emerging part in clean India scheme. In this proposed method, sensing of the dustbin's trash level and public toilets is done by sensors as well as information is transmitted to the official mobile station via GPS module.
Downloads
Download data is not yet available.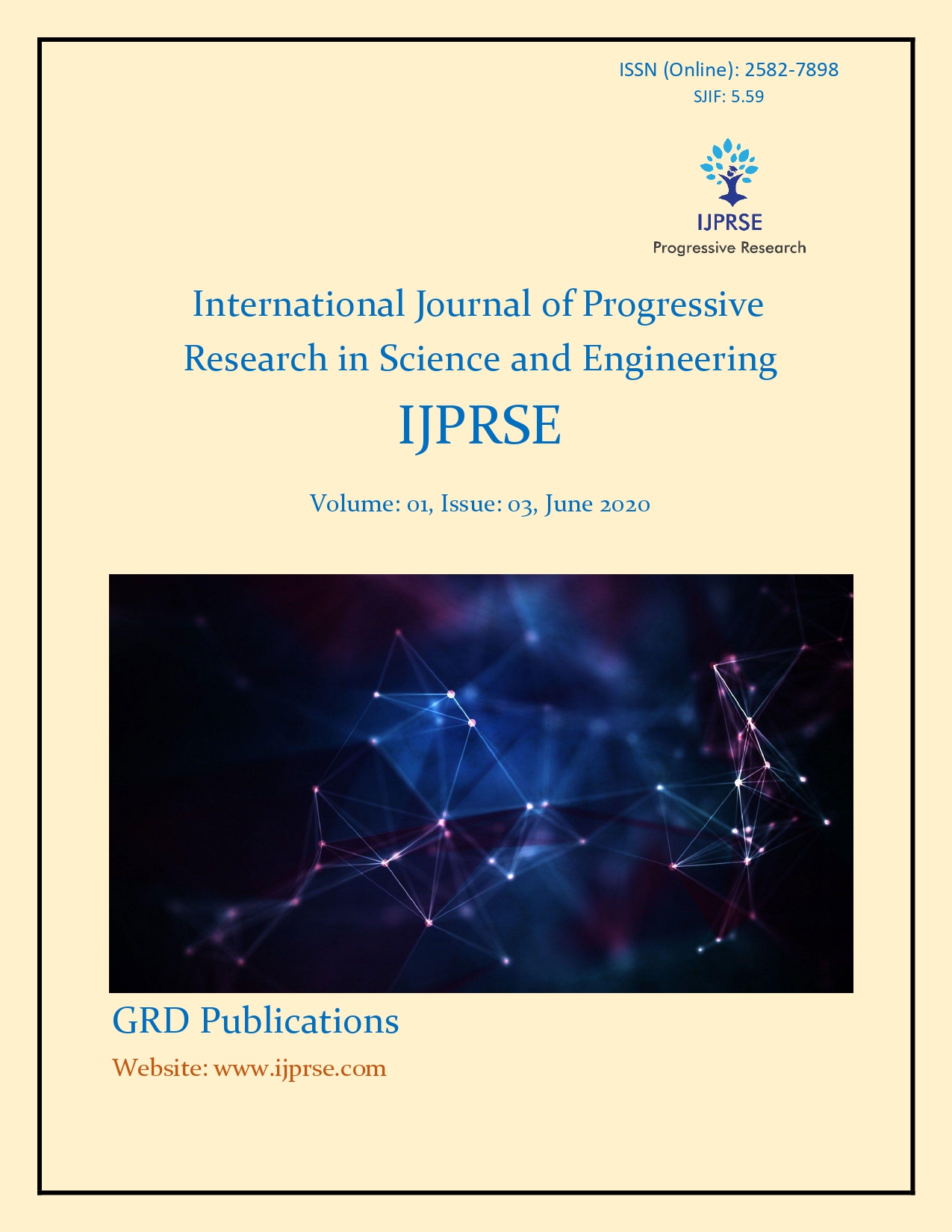 Downloads
How to Cite
Esha Bansal, Ashi Goel, Tripti Gupta, & Ashutosh Piplani. (2020). Smart City Hygiene Management using Android Application . International Journal of Progressive Research in Science and Engineering, 1(3), 190–193. Retrieved from https://journal.ijprse.com/index.php/ijprse/article/view/77
License
Copyright (c) 2020 Esha Bansal, Ashi Goel, Tripti Gupta, Ashutosh Piplani
This work is licensed under a Creative Commons Attribution-NonCommercial 4.0 International License.