A Novel Solar Panel Fault Monitoring System Using IOT for Solar Power Plant
Keywords:
IOT, ESP32, Dust sensor, Intensity sensor.
Abstract
The fault monitoring of the solar power plant is needed to obtain the optimum output power. This efficient output power plants while monitoring for connections, the accumulation of dust or any other faults in solar panels affects the solar performance by lowering by the output IoT based the solar power monitoring system allows the solar monitoring and check whether there is the problem in the solar panel connection by lowering the output to find the problem occurs in the solar panel. The at mega controller used to monitors the parameters in the solar panel. They monitor the solar panel and transmit the output to the IoT thingspeak transmits the solar power parameters in the WEB PAGE server. The parameters are displayed by using GUI and when the output falls below the specific limit it alerts the user, there is the problem in solar panel connections or any dust particles on the solar panel. This makes the monitoring of the solar panel easier and ensure the best power.
Downloads
Download data is not yet available.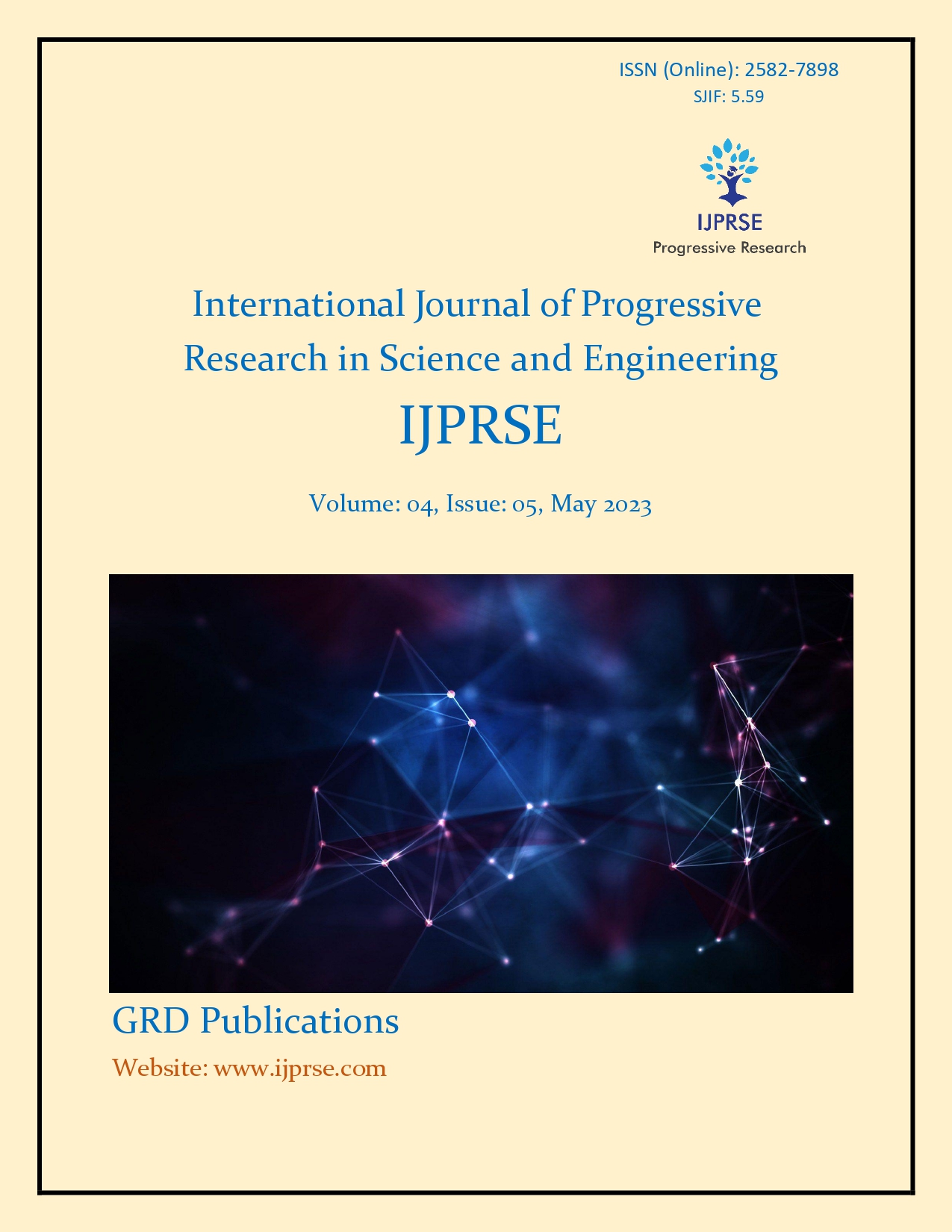 Downloads
How to Cite
V M Periyasamy. (2023). A Novel Solar Panel Fault Monitoring System Using IOT for Solar Power Plant . International Journal of Progressive Research in Science and Engineering, 4(5), 11–14. Retrieved from https://journal.ijprse.com/index.php/ijprse/article/view/827
License
Copyright (c) 2023 V M Periyasamy
This work is licensed under a Creative Commons Attribution-NonCommercial 4.0 International License.