Blockchain Based Crowdfunding Using Ethereum Smart Contract
Keywords:
Food security, Crowdfunding, Blockchain, Ethereum, Smart Contract, Decentralized, Investors.
Abstract
Crowdfunding or Crowdsourcing is an online fundraising system that began as a way for society to allocate small sums of money to assist innovative individuals, start-ups, NGOs, and charitable organizations in funding their activities. Nowadays, crowdfunding mostly raises funds for business start-ups because it is relatively inexpensive and simple. Crowdfunding uses social media and crowdfunding websites to connect organisations, entrepreneurs, and charitable causes with investors and donors so they can collaborate. By widening the pool of investors beyond the typical circle of owners, relatives, and venture capitalists, crowdfunding has the potential to boost entrepreneurship and nonprofitable projects. The first issue with the aforementioned crowdsourcing approach is that the individual who came up with the campaign/idea still owns the whole sum of money received. He has total discretion over how he uses the money. Start-ups actually have a very low success rate. The investors who made contributions lose their funds and receive nothing in return when a start-up fails. The second concern is that the initiator of the campaign can be a swindler who will steal the entire sum and flee. One solution to the abovementioned problems is to introduce transparency and security in the crowdfunding system. Blockchain technology aids in the development of a decentralised user network where transactions are tracked in an open distributed ledger. These characteristics of blockchain make it possible for many apps to run on a private, secure, and decentralised platform. A smart contract can be constructed using a blockchain-based approach for a crowdfunding application which would set up the protocols for the application and the investors have to send their contribution to the smart-contract in the form of ethers. This makes the process of fundraising more reliable, transparent, trustworthy, and decentralised.
Downloads
Download data is not yet available.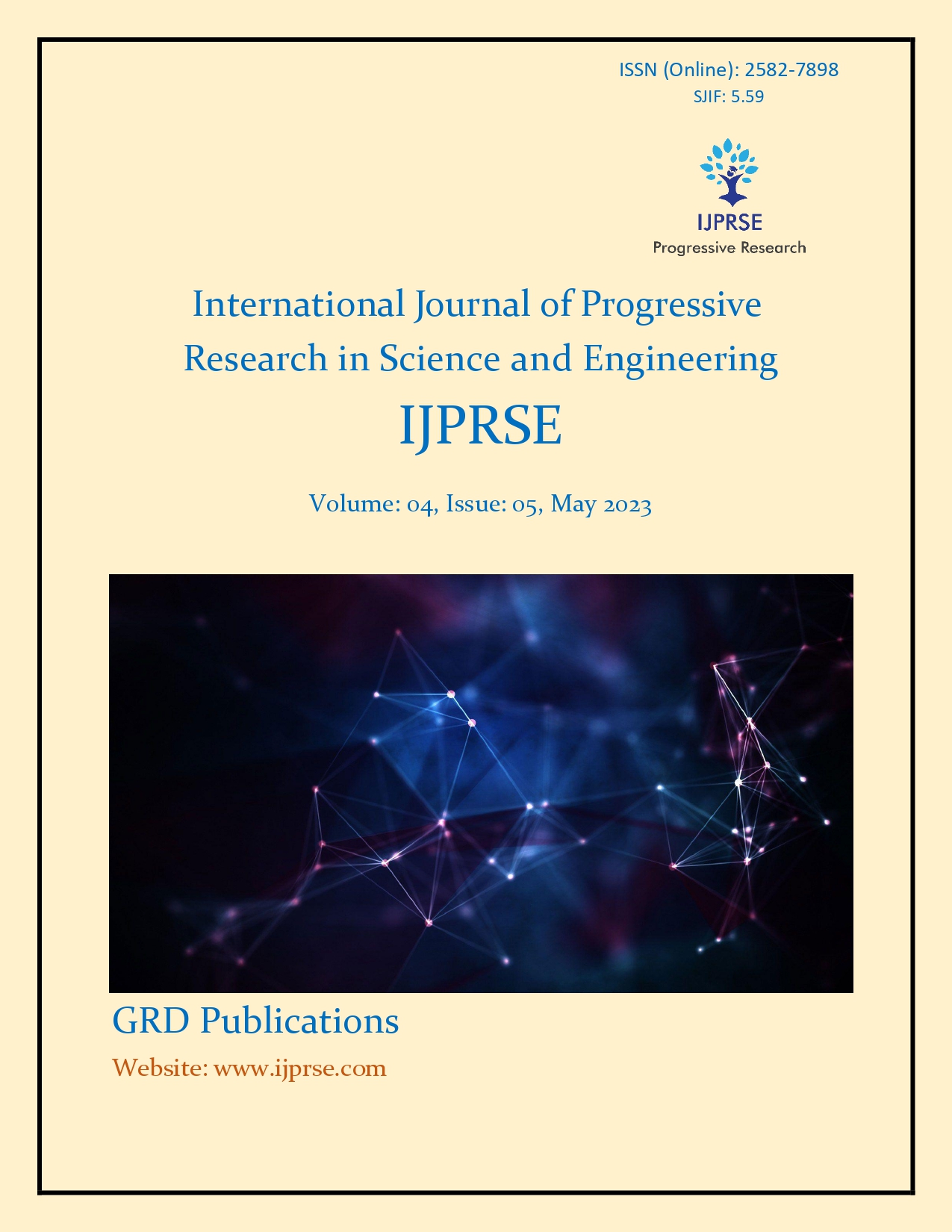 Downloads
How to Cite
Dipali Pawar, Ruhinaaz Shaikh, Sanket Sangle, Siddhesh Wankhede, & Aditya Muley. (2023). Blockchain Based Crowdfunding Using Ethereum Smart Contract . International Journal of Progressive Research in Science and Engineering, 4(5), 29–33. Retrieved from https://journal.ijprse.com/index.php/ijprse/article/view/831
License
Copyright (c) 2023 Dipali Pawar, Ruhinaaz Shaikh, Sanket Sangle, Siddhesh Wankhede, Aditya Muley
This work is licensed under a Creative Commons Attribution-NonCommercial 4.0 International License.