Plant Leaf Disease Detection using Machine Learning
Keywords:
Classification, Feature Extraction, Image Processing, Global Image Features, Machine Learning.
Abstract
India is a predominantly agricultural nation with a populace that relies on it to varying degrees (about 70%). The agricultural sector contributes to some of the national income. Farmers lose money due to a variety of agricultural illnesses, and large farmed areas make it difficult for cultivators to continuously monitor the crop. In the discipline of culture, algorithms for plant disease identification are crucial. In order to prevent the loss brought on by agricultural illnesses that severely influence crop quality and yield, quick and effective disease identification is crucial. With early detection and treatment, the mortality brought on by plant diseases and unneeded medication consumption can be decreased. Earlier, image processing was used to detect plant diseases on its own. Machine learning processes and image processing techniques are recommended for categorizing and identifying disorders. Crop diseases will be detected using a number of image processing stages, such as image capture, feature extraction from the raw image during pre-processing, disease prediction, feature classification, and fertilizer recommendation. It is essential to detect diseases since this will allow farmers to provide the best prevention measures. Classification, feature extraction, image processing, global image features, and machine learning are some related terms.
Downloads
Download data is not yet available.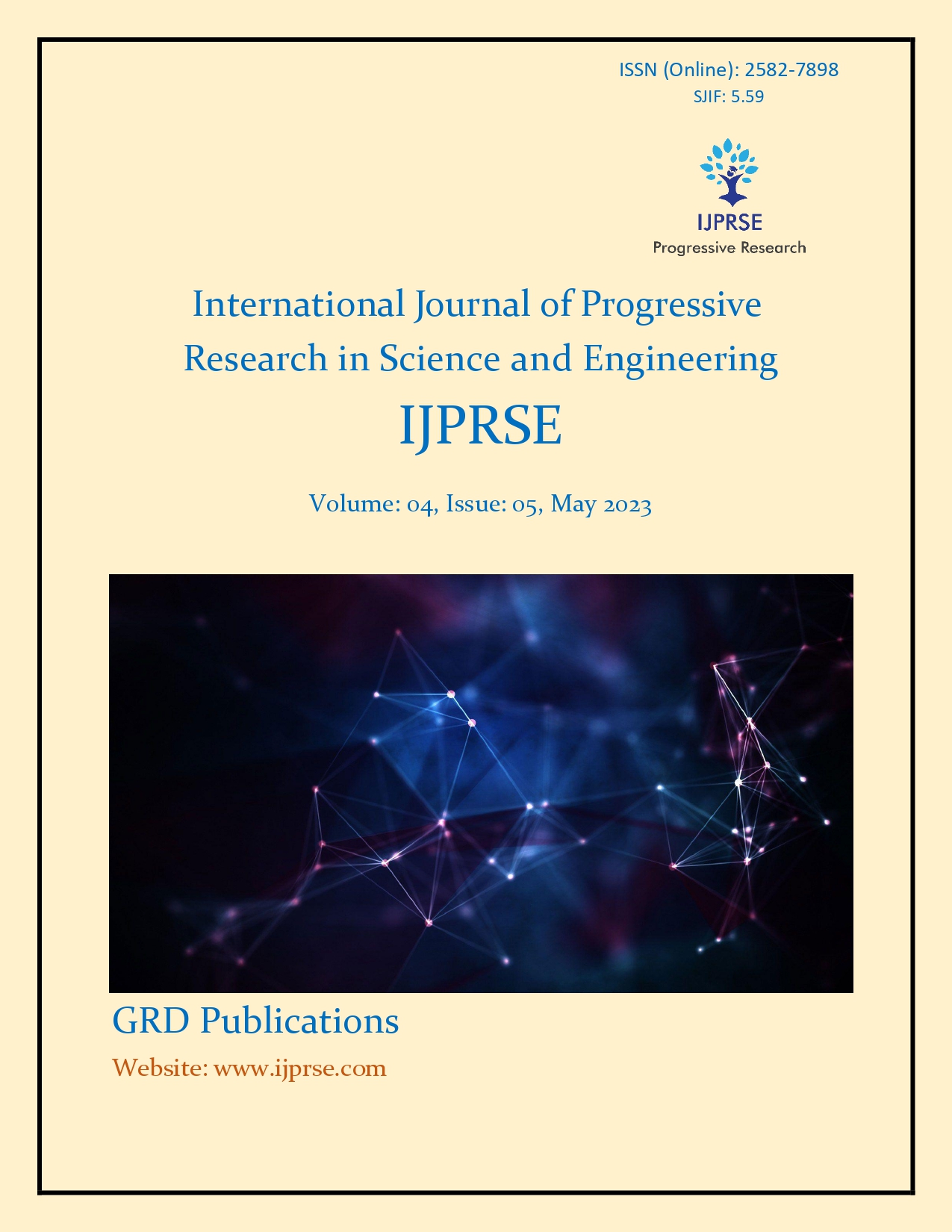 Downloads
How to Cite
Harshita Bharadwaj, Geetanjali, Anchal Dwivedi, & Utkarsh Pandey. (2023). Plant Leaf Disease Detection using Machine Learning. International Journal of Progressive Research in Science and Engineering, 4(5), 157–160. Retrieved from https://journal.ijprse.com/index.php/ijprse/article/view/852
License
Copyright (c) 2023 Harshita Bharadwaj, Geetanjali, Anchal Dwivedi, Utkarsh Pandey
This work is licensed under a Creative Commons Attribution-NonCommercial 4.0 International License.