Plagiarism Checker for Online Assessment
Keywords:
Bag of Words (BOW), Natural Language Processing (NLP).
Abstract
Plagiarism is a big problem in academics and every department in the education sector. Students plagiarize in different areas like assessments, projects, etc. Academics know that information can support valuable learning experiences, but these experiences are diminished when students plagiarize by copying assessments and getting credit for work they have yet to do. To avoid this issue, this project will develop a plagiarized tool. Plagiarism is a severe problem that needs to be monitored and controlled. Plagiarism refers to the act of blindly copying someone's unique work. In this proposed project, a plagiarism detector is designed to detect the percentage of plagiarism and the similarities of the copied text from other students. The plagiarism detector uses the Bag Of Words (BOW) technique to find the similarity between contents to get the proposed output. Initially, the user should register their identity to access the software. Each user is provided with a unique user id and password based on successful verification. Once the file has been uploaded, the developed software for plagiarism detection starts checking whether the assignment is plagiarized by comparing it with other student assignments and the Internet. The tool checks the content of the file line by line and detects if there is any plagiarism. It finds its applicability in exams that are conducted in online mode. This project's main aim is to identify each student's individuality and unique work.
Downloads
Download data is not yet available.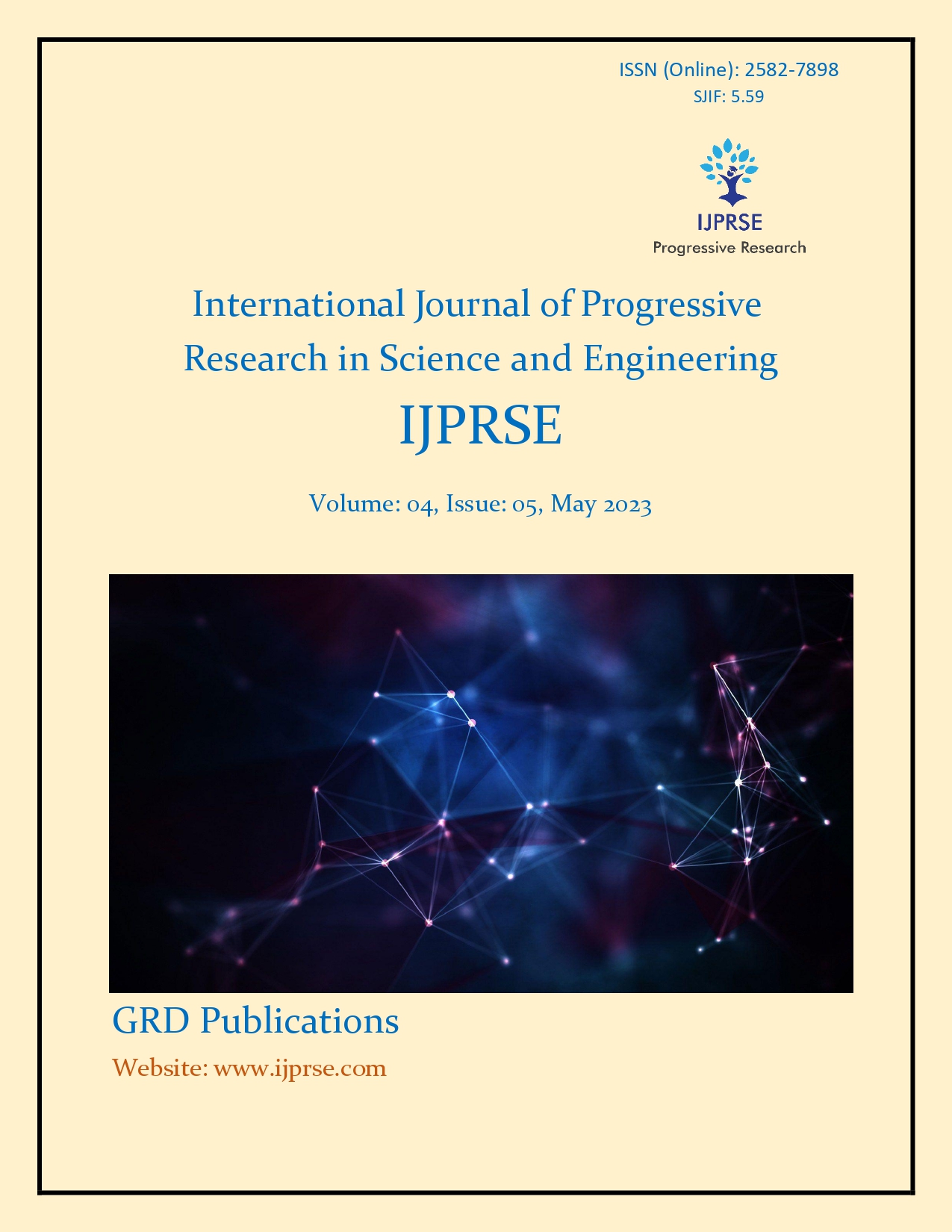 Downloads
How to Cite
Ambigeswari R, Aruna Ramalakshmi P, Guru Gayathri V, & Navedha Evanjalin R. (2023). Plagiarism Checker for Online Assessment. International Journal of Progressive Research in Science and Engineering, 4(5), 175–180. Retrieved from https://journal.ijprse.com/index.php/ijprse/article/view/856
License
Copyright (c) 2023 Ambigeswari R, Aruna Ramalakshmi P, Guru Gayathri V, Navedha Evanjalin R
This work is licensed under a Creative Commons Attribution-NonCommercial 4.0 International License.