Multiple Disease Detection System using Machine Learning
Keywords:
Diseases, Health professionals, Machine learning algorithm.
Abstract
In this world man suffers from many kinds of diseases. Illnesses can affect a person physically as well as mentally. Diseases arise mainly due to four reasons: (i) infection, (ii) deficiency, (iii) heredity and (iv) dysfunction of body organs. In our company, doctors or health professionals are required to detect and diagnose the relevant disease and provide medical therapy or treatment to cure or control the disease. Some diseases are cured after treatment, but chronic diseases are never cured despite treatment; Treatment can prevent chronic conditions from getting worse over time. Therefore, it is always important to detect and treat the disease at an early stage. To help doctors or health professionals, this chapter proposes a disease detection system that doctors or health professionals can use to detect diseases in patients using the graphical user interface of DDS. DDS has been developed to detect certain diseases such as liver disorders, hepatitis, heart disease, diabetes and chronic kidney disease. Patients with each disease have different signs and symptoms. To implement DDS, various datasets are obtained from the Kaggle machine learning database. The Adaboost classifier algorithm is used for disease detection to calculate the classifier in DDS. It is a machine learning algorithm that results in the identification of diseases listed in the DDS with 100% accuracy, precision and recall. DDS GUI was built with Python support as a screening tool so that doctors or health professionals can easily find patients with this disease.
Downloads
Download data is not yet available.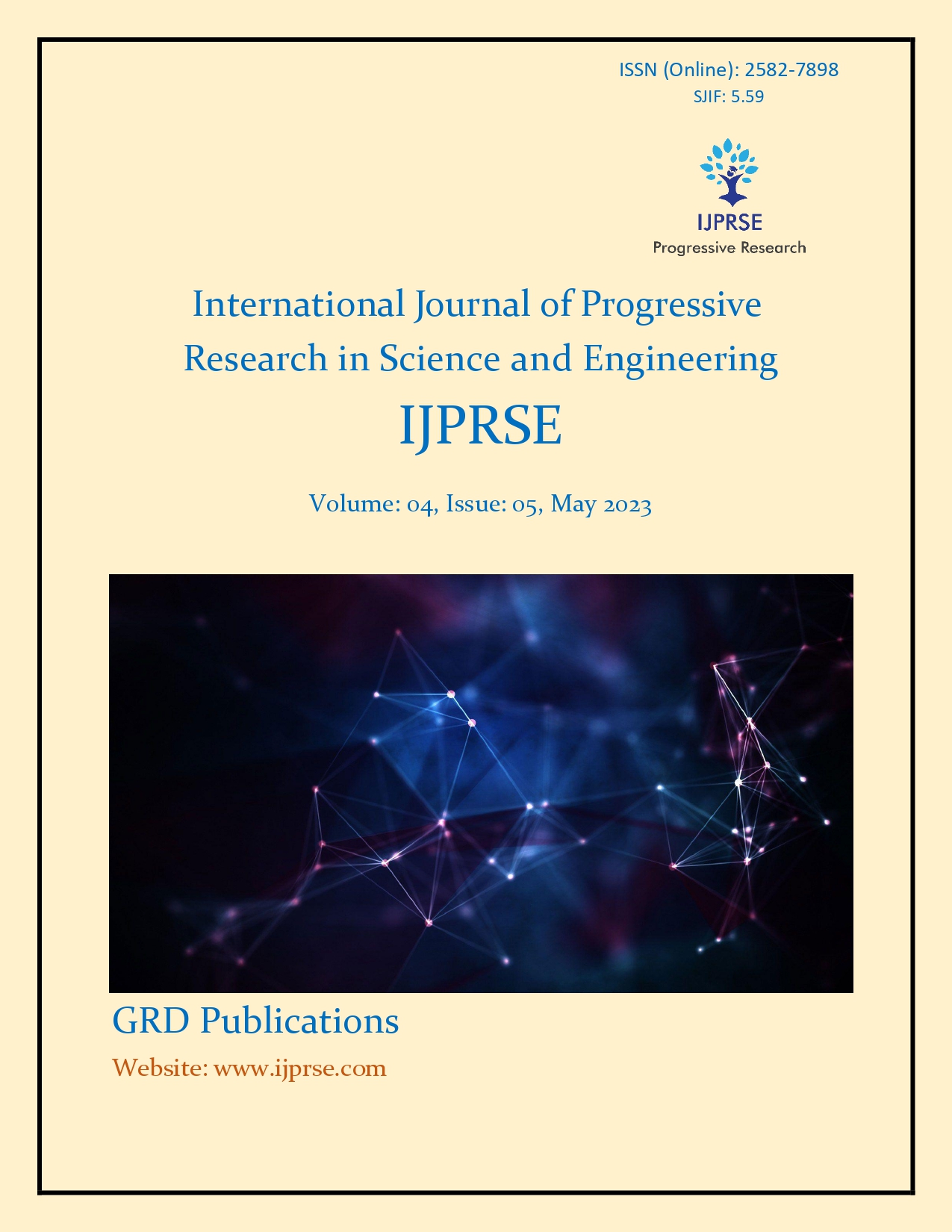 Downloads
How to Cite
Pooja Vajpayee, Aniket Raj, Ankit Pal, & Ashutosh Shukla. (2023). Multiple Disease Detection System using Machine Learning. International Journal of Progressive Research in Science and Engineering, 4(5), 236–241. Retrieved from https://journal.ijprse.com/index.php/ijprse/article/view/866
License
Copyright (c) 2023 Pooja Vajpayee, Aniket Raj, Ankit Pal, Ashutosh Shukla
This work is licensed under a Creative Commons Attribution-NonCommercial 4.0 International License.