Navigating The Regulatory Landscape: Guiding the Development and Use of Emerging Technologies in The Philippines
Keywords:
Emerging Technologies, Artificial Intelligence, Internet of Things, Innovative Technologies, Startup.
Abstract
This study delves into the examination of regulatory structures and government entities, particularly the Department of Trade and Industry (DTI), the Department of Science and Technology (DOST), and the Department of Information and Communications Technology (DICT), responsible for overseeing the governance of emerging technologies in the country. The research seeks to pinpoint the regulatory frameworks guiding the development of emerging technologies, user and developer protection, and the facilitation of industry innovation. It employs a comprehensive analysis encompassing legal statutes, governmental bodies, initiatives, industry interactions, and collaborations, with a particular focus on the DTI's comprehensive innovation and Industry 4.0 strategies, the DOST's diverse support initiatives for startups and innovators, and the DICT's efforts in technology adoption and regulation.
The findings highlight the significance of legal acts like the Data Privacy Act of 2012 and the Cybersecurity Prevention Act of 2012 in safeguarding users. Additionally, the research underscores the DOST's supportive programs for startups and innovators, such as the IPRAP, TECHNiCOM, and GALING initiatives. The DTI's partnership with Siemens, the Industry 4.0 pilot factory, and the SMART program plays a crucial role in integrating advanced technologies into manufacturing processes. Furthermore, the DICT's Tech Trend Programs and Emerging Technologies Workshops, conducted in collaboration with Huawei, aim to promote awareness and the adoption of emerging technologies. International collaborations, such as the Memorandum of Understanding with the US-ASEAN Business Council and the DICT's participation in the International Telecommunications Union Council, underscore the Philippines' dedication to global innovation and the development of technologies, including emerging ones.
The research emphasizes various legal frameworks, focusing on the regulation of emerging technology usage, the protection of users and innovators, and the support of innovation by harnessing the potential of emerging technologies. It also highlights the efforts of national agencies and their sub-agencies in ensuring the implementation of these legal frameworks and the execution of various programs aimed at advancing the innovation of emerging technologies. These initiatives serve to support developers and industries while upholding the security and safety of users. Overall, this underlines the nation's unwavering commitment to technological advancement through the utilization and regulation of emerging technologies for various purposes.
Downloads
Download data is not yet available.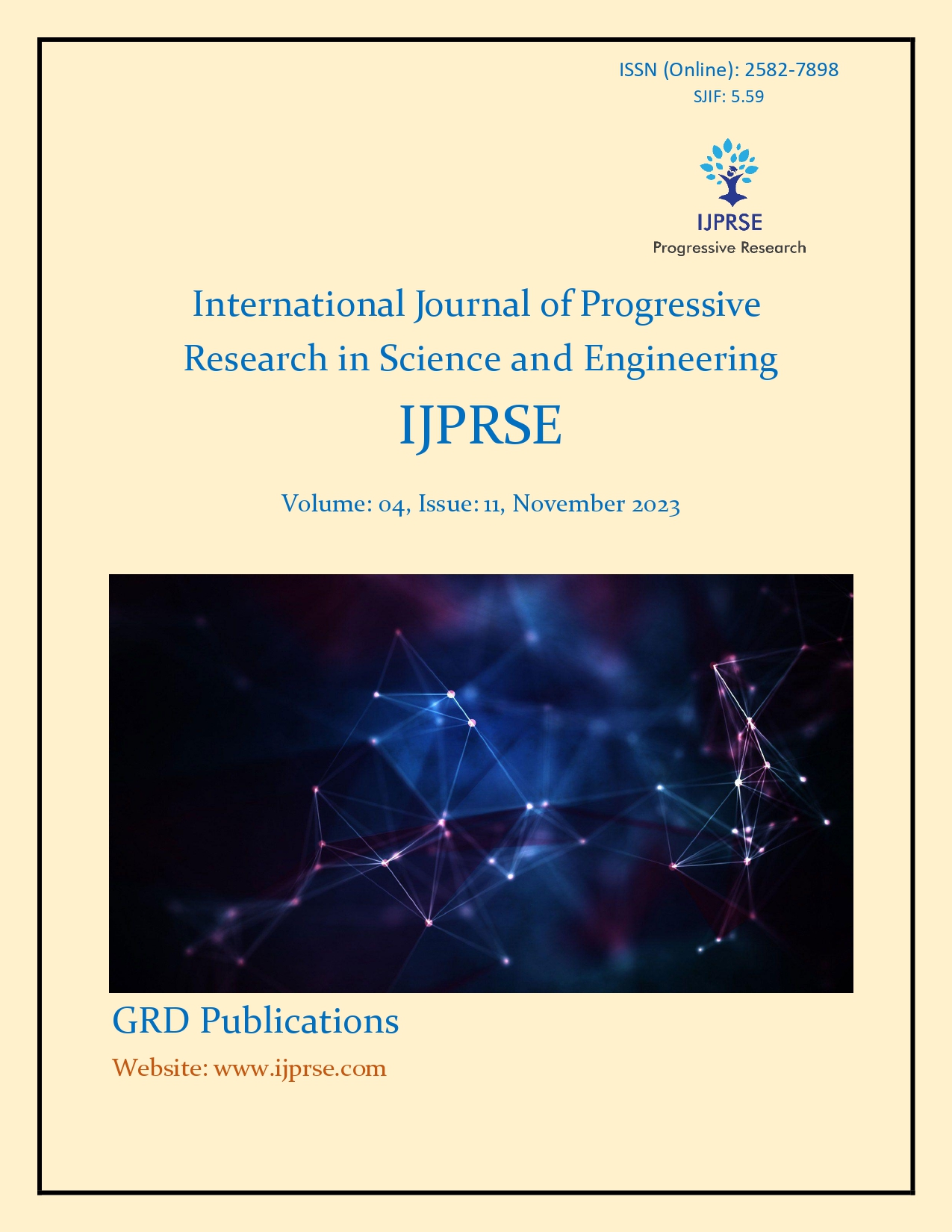 Downloads
How to Cite
Espiritu, P. G. G., Cañonero, C. M. D., Toba, T. R., Fernando, O. J. T., & Jocson, J. C. (2023). Navigating The Regulatory Landscape: Guiding the Development and Use of Emerging Technologies in The Philippines. International Journal of Progressive Research in Science and Engineering, 4(11), 33–49. Retrieved from https://journal.ijprse.com/index.php/ijprse/article/view/996
License
Copyright (c) 2023 Paolo Gio G. Espiritu, Charles Mendy D. Cañonero, Toshio R. Toba, Ohlan Jefferson T. Fernando, Joefil C. Jocson
This work is licensed under a Creative Commons Attribution-NonCommercial 4.0 International License.