Analyzing Liveability Index Parameters for Formulating Assessment Model at the Zone Level – A case of Pune City
Keywords:
Liveability Index, Urban planning, Outcome-based approach, Parameters, Context-specific, Stakeholders.
Abstract
The Liveability Index is a tool designed to help cities measure their performance in contrast to local, national, and global standards and encourage them to embrace an "outcome-based" approach to urban planning and management. It attempts to provide an organized evaluation of a city's liveability by considering many factors and measures. However, the Liveability Index does not contain explicit advice on how to improve these aspects, which is critical for increasing the liveability of communities. Develop plans and actions to address the identified parameters and help enhance them in order to move the goal of improving liveability forward. Although the Liveability Index provides a framework for assessment, it makes no recommendations for action. As a result, it is up to stakeholders, decision-makers, and urban planners to use the index's findings to develop real solutions to improve the liveability of their respective cities. The diverse methodology and criteria utilized make comparing the Liveability Index results across different locations challenging. The index's dimensions and metrics may not be universally relevant or effective in all locations and conditions, particularly in underdeveloped countries where there are considerations and obstacles. As a result, it is critical to develop context-specific liveability indices that consider each region's particular demands, conditions, and culture.  To close this gap, the proposed research would identify and investigate a few key elements in determining liveability. The process entails reviewing existing data, collecting, and analyzing new data, identifying key parameters, and developing a liveability rating system. This comprehensive assessment approach will provide a framework for evaluating the liveability of various city zones. The evaluation procedure, once created, will be valuable to stakeholders, decision-makers, and urban planners. They can use this model to gain insight into the liveability strengths and weaknesses of distinct zones within a city and make decisions to improve overall liveability. The goal is to provide these stakeholders with the knowledge they need to prioritize and implement policies that will increase the standard of living for inhabitants in various zones, hence improving the city's overall livability.
Downloads
Download data is not yet available.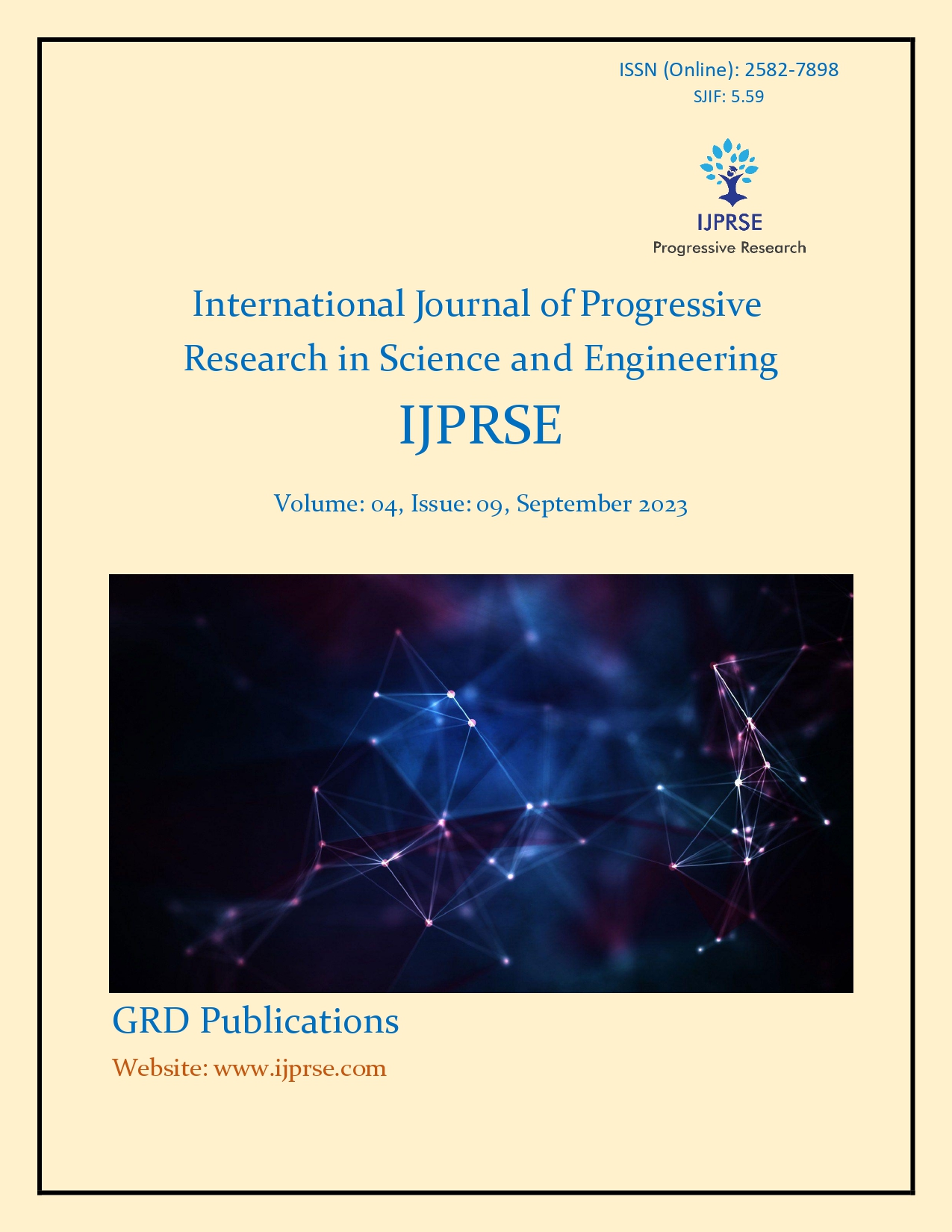 Downloads
How to Cite
Shraddha Thorat, Sanjay Pathak, & Harshad Raisoni. (2023). Analyzing Liveability Index Parameters for Formulating Assessment Model at the Zone Level – A case of Pune City. International Journal of Progressive Research in Science and Engineering, 4(9), 17–23. Retrieved from https://journal.ijprse.com/index.php/ijprse/article/view/984
License
Copyright (c) 2023 Shraddha Thorat, Sanjay Pathak, Harshad Raisoni
This work is licensed under a Creative Commons Attribution-NonCommercial 4.0 International License.